What is SCORA?
SCORA is a complete digital sheet music system.
Better than paper. Made by musicians for you, your ensemble and your orchestra.
8 years ago, the first full-size symphony orchestra started playing on Scora tablets.
When will you start?
Great tablets, amazing software

Get the best stand for your tablet or iPad. Our
magnetic stands
safely hold your tablet in any position. just click and play.
Need a
book-like
view? Two pages for keyboard players is what the
SCORA Doble
is all about.

Our software will make you forget about paper.
Focus on making music,
pages are turned for you
and anyone playing with you. Want to see how it works? take a look at
SCORA Smartsync
Playing in an ensemble or orchestra?
Speed up rehearsals
by linking all musicians together. Doing this lets you move to rehearsal marks, share annotations and start the next part, for all musicians, with a single tap.
Contact us to learn about all the benefits for your orchestra.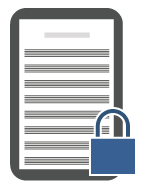 Our system for importing and distributing sheet music is designed for copyrights protection. It provides a secure platform for publishers where selling or renting sheet music to orchestras is simple and safe.
Contact us to add your library to our platform.